Life & self-love coaching
With kindness and cheerfulness
I help women who are highly critical with themselves to let go and embrace who they are to live a more fulfilled and serene life.
As a certified Holistic Life Coach & Mind-Body Practitioner, and a personal development enthusiast, I specialised in self-love to help women who lack self-confidence to know themselves better, accept who they are and be kinder to themselves.
Whether you struggle with managing your stress, your emotions or your inner critic, you're not alone.
This was also my case (and it still happens to me sometimes) and that's why I started doing this coaching work and I keep learning about techniques and tools such as self-compassion and mindfulness.
Through my experience and my toolbox, I am better equipped to help you improve your sense of self and live a more fulfilled life.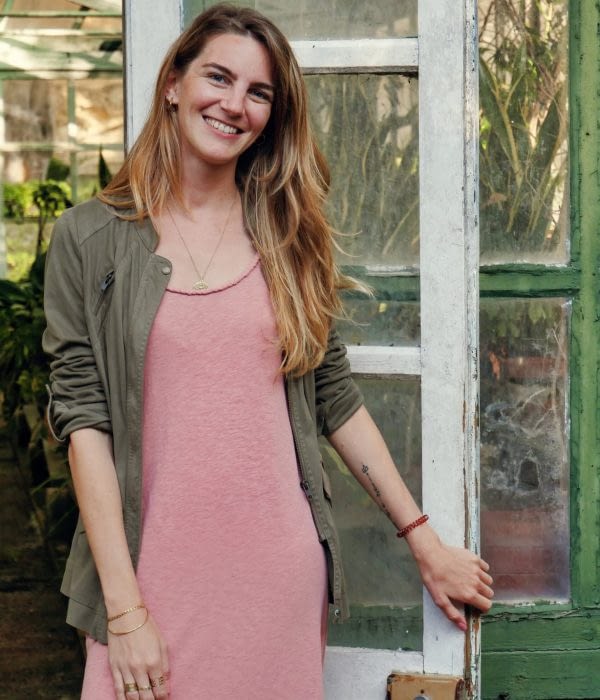 Beyond the 'classic' coaching, I attending different courses such as relaxation, visualisation and self-compassion to support my clients on different levels (mind, body, emotions).
Whether you need to gain some clarity about a specific situation or you want deeper, long-lasting changes, I offer two types of online coachings: holistic life coaching and self-love coaching.
My services and offers are customizable to you to accommodate your needs best.
We can meet online or in-person if you are on São Miguel island, Azores (Portugal). And if you're in for a 'mini-retreat' we can even combine a one shot coaching session with a 1 hour full body relaxation massage.
1 month to reach a
specific goal
You want to go from point A to B in your personal life and need some support to get there?
I help you identify your blockages, go over them and take action to reach your goal and move on with confidence.
3 months to boost your
self-confidence & self-esteem
This is my signature programme for long-lasting changes.
I support you on your path towards self-discovery, self-acceptance and self-love to live a more fulfilling life and experience healthier relationships.
My coaching time with Camille has been absolutely transformative!!
I would recommend Camille's services to my friends and anyone who wants to work on their self-esteem, self-love and self-acceptance. Everyone deserves it.
Working with Camille was a great experience, she gave me the support, openness and kindness that I needed to achieve my goal.
Now I feel powerful and in charge!
Holistic life coaching FAQ
Why should you work with a coach?
Working with a coach is like having a cheerleader who supports and helps you reach your goal.
A coach also sheds light on your beliefs, thoughts and emotions – it's like holding a mirror in front of you.
This way, you reach your goal faster and with more confidence.